Pulmonary Diseases
963 Words | 3.8 minute Read
At N1, our purpose is to restore lives and make a positive impact on the people we serve. Therefore, we prioritize the well-being of those we share this world with and have a social contract with the world that reflects our commitment to this cause. You can view our social contract on our website at https://nell-one.com/who-we-are/social-contract/.

While our current focus is on creating a pharmaceutical solution for acute respiratory distress syndrome (ARDS), we seek development partners for various indications. In addition, we have a particular interest in rare diseases, as we understand the unique challenges and, at times, feelings of isolation and hopelessness faced by those who suffer from conditions that don't always receive the attention they deserve. We keep these brothers and sisters in our prayers and promise to keep advancing NV1, hoping it may someday help. At N1, we always look to do the next right thing.

Rare Disease Day is a significant opportunity to raise awareness about individuals with rare diseases struggles. Rare diseases affect a small but significant portion of the population, and many individuals and families need support and resources to manage their conditions.
Watch the video here: http://bit.ly/3ZcYflG

In line with this mission, we are exploring the potential of our proprietary version of the NELL-1 protein, NV1, as a potential treatment for rare pulmonary diseases. It's important to note that our research on NV1 is in the thesis stage and unavailable as a drug and that none of the following statements have been reviewed by the FDA. Nevertheless, we share this information as an invitation to potential collaborators and for educational purposes.

At N1, we are dedicated to positively impacting the lives of those affected by rare diseases and always seeking innovative solutions to make a meaningful difference. We seek partners to join us in doing the next right thing.

A rare pulmonary disease that affects about 1 in 40,000 people is idiopathic pulmonary fibrosis (IPF). This chronic and progressive lung disease causes scarring of the lung tissue, making it difficult to breathe. Unfortunately, there is no cure for IPF, and treatment options are limited.

NELL-1 (Neural Epidermal Growth Factor-Like 1) is a protein that has shown promise as a potential treatment for IPF. NV1 is our proprietary version of this master signaling protein. NELL-1 | NV1 is involved in the development and maintenance of the lung. It has been shown to promote the growth and differentiation of lung progenitor cells, which are involved in the repair and regeneration of lung tissue.

Research has shown that NELL-1 can improve lung function and reduce fibrosis in animal models of IPF. In one study, mice with IPF were treated with NELL-1 and showed significant improvements in lung function and structure compared to control mice. The researchers also found that NELL-1 treatment increased the number of lung progenitor cells and reduced fibrosis, a hallmark of IPF.

NELL-1 has also been shown to have potential as a treatment for other rare pulmonary diseases, such as pulmonary hypertension and cystic fibrosis. Pulmonary hypertension is a rare condition that affects the blood vessels in the lungs, while cystic fibrosis is a genetic disorder that affects the respiratory, digestive, and reproductive systems.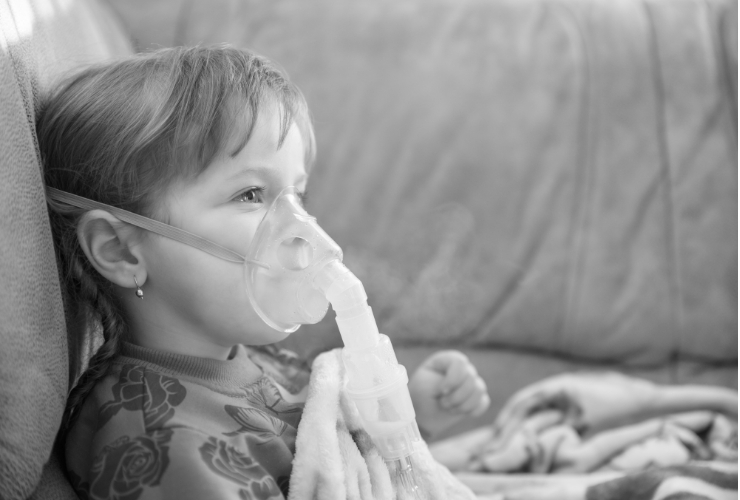 In a study of rats with pulmonary hypertension, NELL-1 treatment improved pulmonary vascular remodeling and reduced pulmonary artery pressure. Similarly, in a study of mice with cystic fibrosis, NELL-1 treatment improved lung function and reduced inflammation in the lung.

NELL-1 | NV1 are promising proteins with therapeutic potential for rare pulmonary diseases like IPF, pulmonary hypertension, and cystic fibrosis. Our NV1 variant is easy to manufacture and significantly more cost-effective than NELL-1. In addition, its potential ability to promote the growth and differentiation of lung progenitor cells, reduce fibrosis and inflammation, and improve lung function makes it a promising candidate for treating these conditions. While more research is needed to fully understand the mechanisms by which NELL-1 | NV1 exerts its therapeutic effects, its potential as a treatment for rare pulmonary diseases is an exciting area of investigation.

For Partnership Opportunities, contact Bill@Nell-One.com.

On National Rare Disease Day, we encourage you to donate to non-profit organizations that support rare disease research and provide resources and support for those affected by these conditions. These organizations have no affiliation with NellOne but are doing important work in the field. Donating to these organizations is an excellent way to support individuals and families affected by rare diseases and positively impact the fight against these conditions.

1. National Organization for Rare Disorders (NORD) – NORD is a non-profit organization dedicated to improving the lives of people with rare diseases. They provide support, education, and advocacy for patients and families affected by rare diseases, including those that affect the neuro, cardio, and pulmonary systems. Donations can be made on their website: https://rarediseases.org/donate-nord/

2. Global Genes – Global Genes is a non-profit organization that works to eliminate the challenges of rare diseases by providing resources and support to patients and families affected by rare diseases. They focus on advocacy, education, and awareness building for rare diseases, including those that affect the neuro, cardio, and pulmonary systems. Donations can be made on their website: https://globalgenes.org/other-ways-to-support/

3. Rare Disease United Foundation – The Rare Disease United Foundation is a non-profit organization that provides advocacy, support, and education for patients and families affected by rare diseases. They focus on building awareness and research for rare diseases, including those that affect the neuro, cardio, and pulmonary systems. Donations can be made on their website: https://rarediseasefoundation.org/pages/donate

4. Pulmonary Fibrosis Foundation – The Pulmonary Fibrosis Foundation is a non-profit organization dedicated to improving the lives of patients with pulmonary fibrosis through advocacy, education, and research. They promote awareness and support research for rare pulmonary diseases, including idiopathic pulmonary fibrosis. Donations can be made on their website: https://secure.qgiv.com/for/pulfibfou/